Your Stupid Easy Keto Cheat Sheet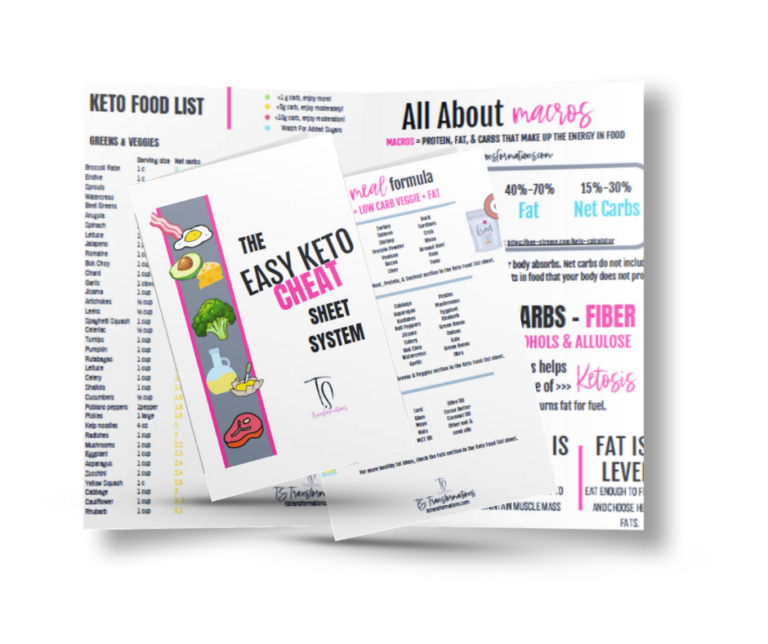 This system will leave you armed with actionable steps, so that you can:
Lose weight, support your health, reduce stress, and keep your energy up even during uncertain times – and succeed at keto even if some ingredients aren't available!
Know the foolproof formula for a keto meal – with a recipe or NOT…
Make dozens of delicious keto carb replacements to curb cravings…
Select the right keto-friendly foods in ANY situation…
Understand exactly what and how to approach macros…
Easily swap out those junk foods for healthy keto alternatives…
Learn which foods to avoid (and what to substitute)…
Get the best tips (and EXACTLY what to eat) to avoid the keto flu…
And much more!!
Ensure You Stay On Track With Keto!
Our Top Selling Ketogenic Diet Supplements To Assist With All Your Needs Like Appetite Control, Keto Flu, and Energy!
You Don't Have To Do This Alone! 
Join Our Ever-growing Community on Facebook for all the newest keto tips, tricks, and how-to's when it comes to living your best life, the low carb way!